Breathe
by Kelsey Schaefer
7:34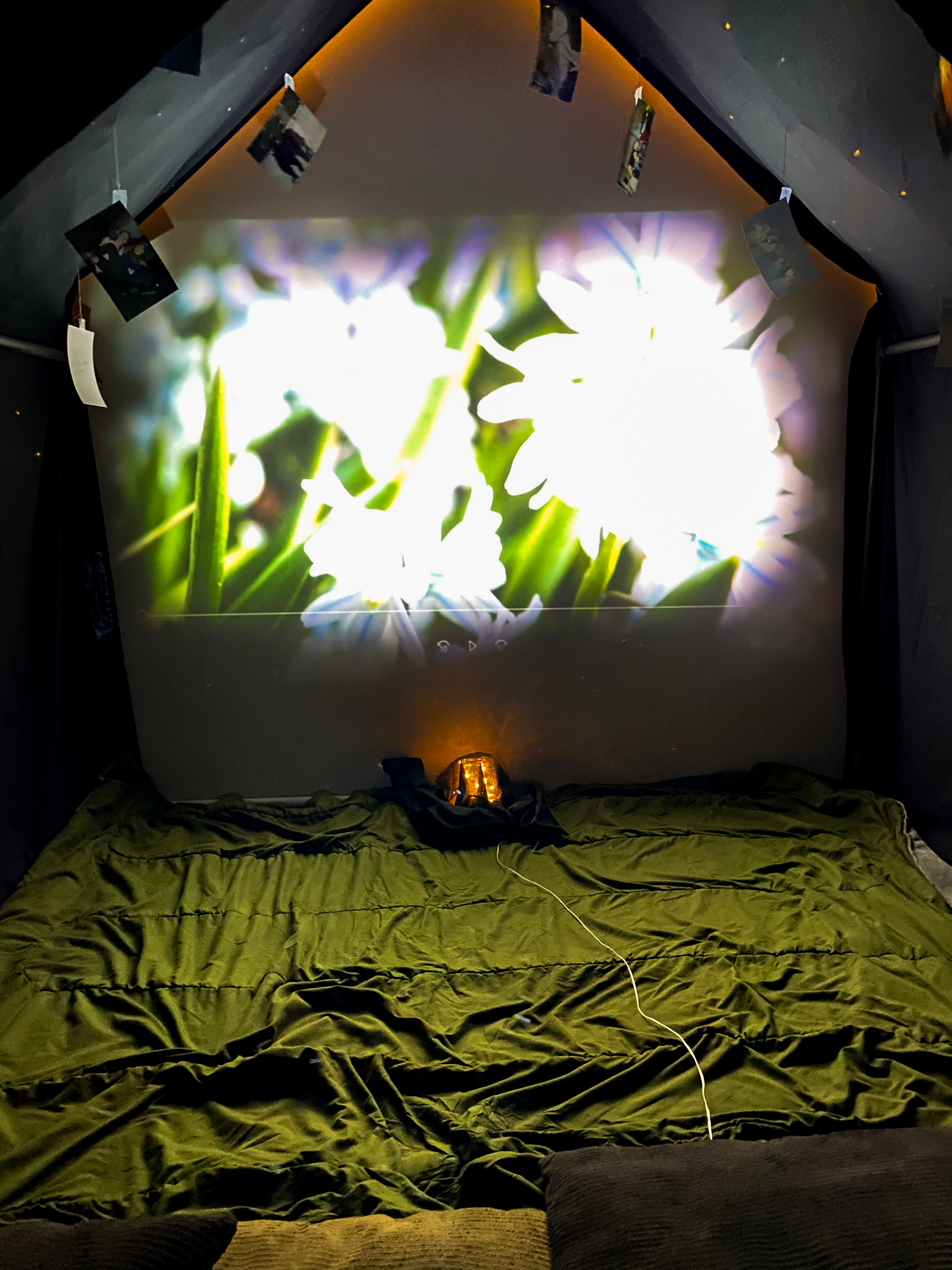 Take a moment to breathe…

where does your mind wander to?


---

Join me in my tent as I reveal the depths of my mind,

the depths of my heart. Experience your mind

wandering through streams of consciousness

on whether to trust someone enough

to share your safe haven; allowing them to see

into the vulnerabilities of your life.


Video, projector with tripod, speaker, PVC pipes and fittings, black sheets, string lights, disposable camera photographs, pillows, and a blanket.